Radiators are heat emitters which supply the heat to the various rooms. Radiator technology has changed over the years from cast iron heavy radiators to pressed steel. These incorporate fins to increase the surface area a give a higher output of heat. Aluminum radiators have also been popular giving the opportunity to create special effects in a modern environment.
Radiator heat output is expressed in Btu/hr or kWh
Example of a pressed steel radiator with fins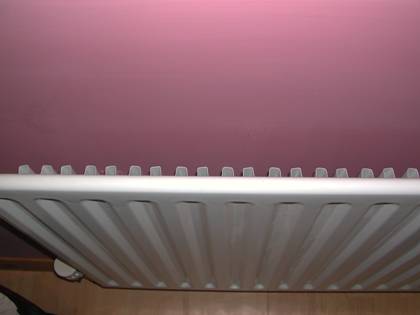 The radiator selected for the room must been sufficient capacity to heat the room when it is cold outside at freezing temperatures. The heat required for each room will vary depending on its size, thermal properties and the temperature you require in the room.